Analysis of African-American Portraiture
Much of Holsinger's portraiture is typical to his time period; much of the portraits are similar to one another (in terms of how the subject is seated or posed, backdrop used, furniture used, where subject is looking, etc.). The repetition, consistency, similarity is to be expected when studying a large body of work produced by "the" portrait studio of the city. The 611 photos can be examined in terms of numbers (for example, just how often women were posed seated versus standing, etc.) that will give us accurate statements about a typical portrait studio in this time period. The "typical portrait," therefore, is as significant as the deviations from the norm.
- Total number of photos tagged with keyword "African American" in UVA Holsinger Studio Collection= 611.
- Total number of photos, excluding duplicate photographs = 577 (34 duplicates total, out of the 611 photos tagged as "African American"). Of these, 472 are in-studio portraits (the remainder are on location, interior or exterior).
- Total number of individuals (excluding persons appearing in more than one image, including those in outdoor or on-location photos as well as studio portraits)= 729
- Total number of children (infants through older children) pictured: 130
- The photos were taken from January 26, 1911 to May 24, 1919 (aside from a portrait of Bill Hurley, dated October 6, 1909).
- 79 photos were taken outdoors on-location; 26 were indoors, on-location = 105 photographs total that are not in-studio portraits (approximately 18%).
- 125 of 577 photos were of subjects who were smiling/slightly smiling (approximately 22%). For in-studio, formal portraits, this percentage seems typical for this time period (smiling in photograhs being a relatively recent practice- not since the invention of the Kodak Brownie, the first personal, home-use camera, in 1900).
Retouching/Editing of Negative Glass Plates
- Infant: facial/hair retouching (partial fingerprint visible)
- Stanford Maupin: lightening on part of face?
- http://juel.iath.virginia.edu/node/1748 face retouched
Assistants visible/studio visible: Mrs. Allen Perkins
Backdrops
- Approximately ten different backdrops were used in all 577 portrait studio photographs. The backdrops are standard for studios at this time.
- The ten backdrops used were:
1. Overwhelmingly, the most-used backdrop is one with a column on the right, foliage on the bottom right, and a curve of curtain on the top right.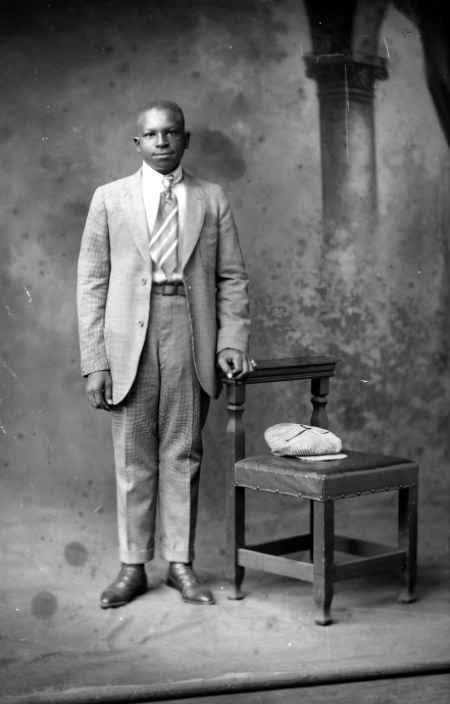 2. Blank/blurred backdrop (one with a "blank space"/blurred background of single color, appearing white/grey in the photos).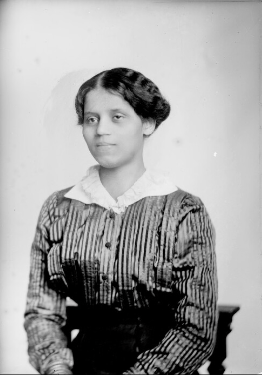 3. Interior scene, "library"/interior background with shelves of books, partially covered by drapery.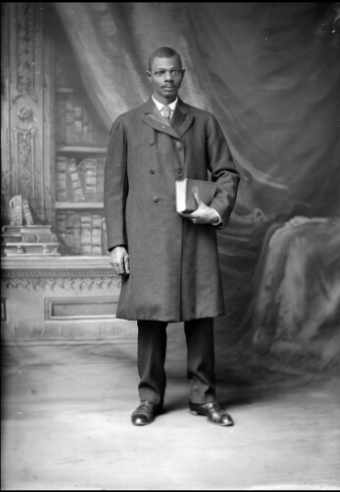 4. "Raised" column (plinth visible) on the left, with floral detail on the bottom left, exterior scene.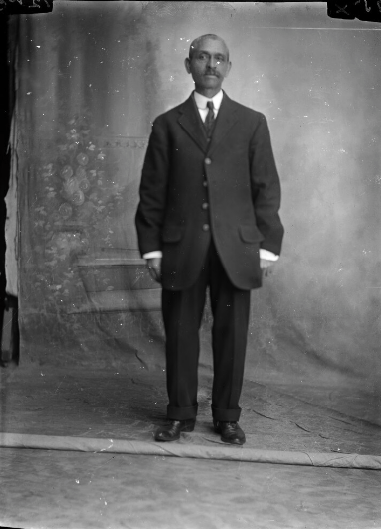 5. Exterior scene, half-wall (stone/brick) background with ivy foliage.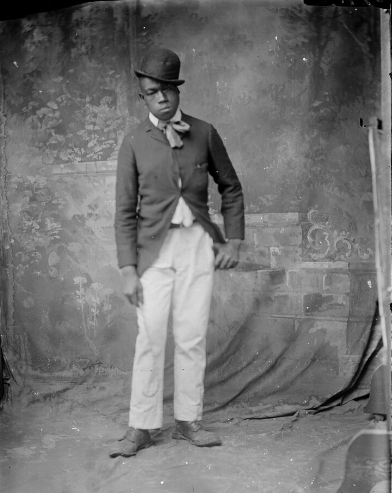 6. Left column, sillhouetted leaves, sillhouetted trees backdrop.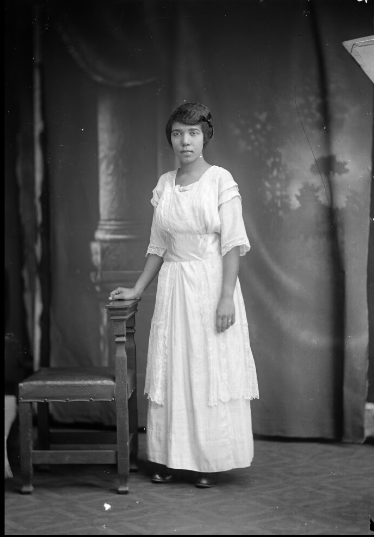 7. (Used once) backdrop with a floral meadow detail across the bottom.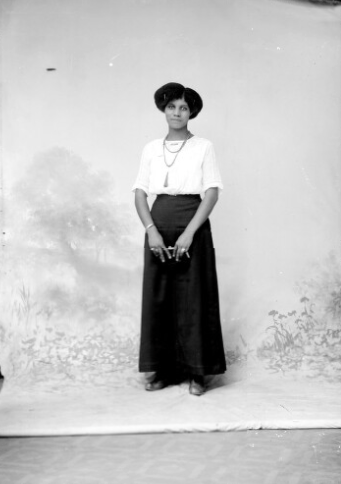 8. (Used once) curtained, interior scene, foliage backdrop with latticing detail.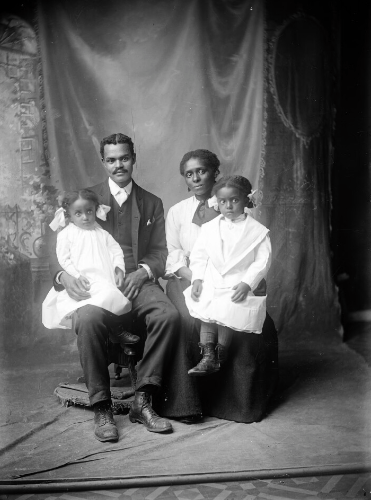 9. (Used once) exterior backdrop with river, shadowed landscape on the bottom half.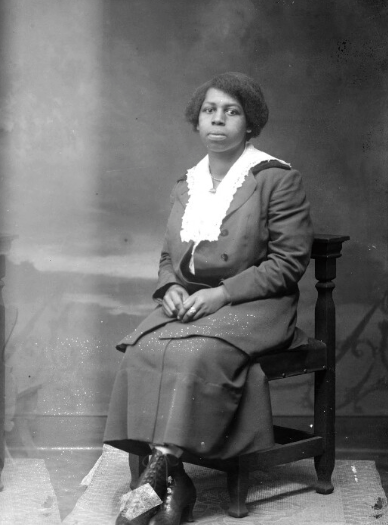 10. A simple backdrop with drapery.