Rufus W. Holsinger
    by J. Munro
JUEL ID/KEY: P48008
Information on Rufus Washington Holsinger's career, holdings, interests, and death.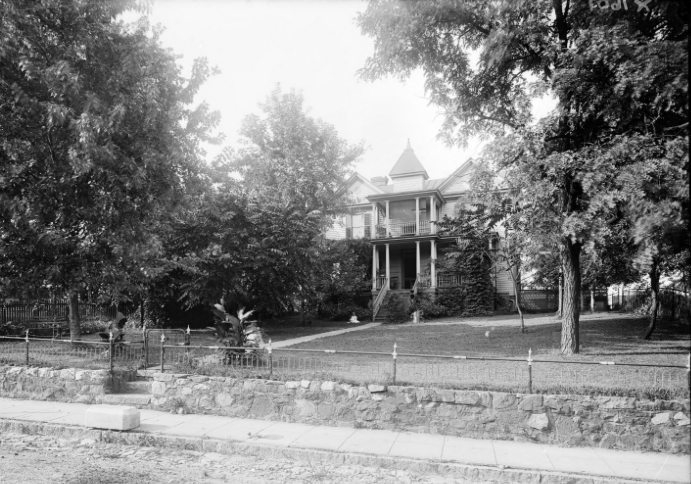 Properties
Image at Right: "Holsinger House," photographed (by Holsinger) August 1, 1914, X01601B (note shades on balcony, second floor)

Holsinger was involved in the sale of four properties on Page Street, Charlottesville, from the years 1902-1928 (source: City of Charlottesville). This street was known (particularly in the early 20's and onward, as seen in rental/sale records) for housing that was rented to working-class African Americans.
1) 1006 Page Street. The house was constructed in 1927. The property was sold by Holsinger on January 29, 1928 to Thomas and Mattie Bridgeford. "Sorie Flood lived in the house from 1927 until 1934 with her first husband Arthur Flood, an African American auto mechanic" (City of Charlottesville). [Mattie Bridgeford, African-American, living at 201 Oak Street, listed at Charlottesville City Directory 1914-15]
2) 1056 Page Street. The house was onstructed around 1929. R. C. A. Seiburg sold the property to Holsinger on May 10, 1902; George Gilmer bought it in 1927; Marie Roberson bought the land in 1927; she married Samuel Woodfork/Woodfolk and they jointly owned the property until 1966. "Marie Roberson first rented the house to another African American woman during the late 1920s, Janie Day, a domestic servant."
3) 1058 Page Street. The house was constructed in 1927. Holsinger sold the property to George Gilmer on March 2, 1927; Thomas and Mattie Bridgeford bought the property in 1927. "It was originally a rental property for the Bridgeford family. They rented to two African American families: Clarence Stewart, a brick worker and his wife Willie Stewart, a domestic servant (1927 – 1931) and John Blair, an icemaker and his wife Ella Blair (1931 – 1937). From 1940 until his death in 1968, Howard S. Magruder, a lab aide at UVA lived in the house with his wife Lucy B. Magruder and their family (they rented the house from 1940 – 1948 before purchasing)" (City of Charlottesville).
4) 1100 Page Street. The house was constructed in 1922. Holsinger sold the property to Robert B. Bell on April 9, 1919: "Robert B. Bell, an African American janitor and his wife Beatrice Bell lived at the house from 1922 until 1934. The house was rented to David Mason, an African American porter at VA Stage Lines, his wife Nannie Mason and their son David Mason Jr., a laborer from 1934-45. David passed away and Nannie Mason continued to live at the house with David Jr. through the 1950s and 1960s, working as maid at Ferguson's Funeral Home" (City of Charlottesville). [David Mason listed in the Charlottesville City Directory 1914-15 as "driver J H Montague & Co h 212 Digges" (p133)]
5) NEW 906-910 West Main St. The VIRGO catalogue lists a building at 906-910 West Main Street as being Holsinger's studio, built 1934. This information has to be verified.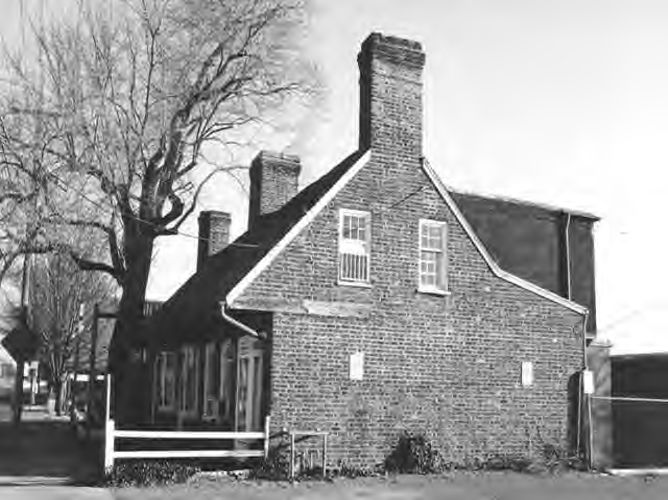 Associations, Memberships, Interests
The Charlottesville City Directory, 1914-15, lists R. W. Holsinger's roles as photographer, and his interests in local politics and cars:
"Holsinger R W, propr University Studio 719-721 W Main--phone 442h 1021 Wertland--phone 338 M."
"Jefferson Garage Inc, E Market cor 7th N E, A D Dabney pres, J H Montague v-pres, R W Holsinger treas, George Gilmer sec"
"Chamber of Commerce - President R W Holsinger"
Obituary
"Former Officer of Council Dead," Daily Progress October 9, 1931 (Charlottesville, VA):
R. W. Holsinger, the city's leading photographer and former president of the city council, died at 3:30 yesterday afternoon at his home, 1021 Wertland Street, after an extended illness.

Mr. Holsinger was a native of Bedford, Pa., son of the late Thomas and Elizabeth Holsinger, at one time residents of Virginia. He was sixty-five years of age.

Mr. Holsinger came to Charlottesville forty years ago and had been actively engaged in business until the past year. He took an active interest in civic matters until incapacitated by ill health. He served for twelve years as a member of the city council and was for two terms president of that body. He was one of the charter members of the local Kiwanis club and one of the most active of that organization. For years he had been director of the National Bank and Trust Company, and served also on the board of directors of the Chamber of Commerce. He was also a member of the Charlotesville Lodge of the Elks.

Leading Photographer. Mr. Holsinger was one the leading photographers in this country. He was former President of the Photographic Association of Virginia, North and South Carolina, and always attended the meetings of that body. At one time he was treasurer of the Photographers Association of America, and was listed in "Who's Who in Photography," being selected as one of the best twenty photographers in the United States. He frequently displayed his work at exhibitions held in various States and was awarded numerous medals.

Mr. Holsinger married Miss Sadie Anderson, of Nelson county. She survives with three children-Ralph Holsinger, now connected with the Virginia Public Service Company this city; Ethel Holsinger, of the Holsinger Studio, and Mary Lois Holsinger. He also leaves one brother, Daniel Holsinger, of Baltimore, and two sisters, Mrs. Elizabeth Replogle, of Detroit, Mich., and Mrs. Martha Smith, of Philadelphia.

The funeral will be held at 3:30 o'clock tomorrow afternoon from the residence the service to be conducted by Dr. Henry Alford Porter, pastor of the First Baptist Church, of which he was a member.
PRIMARY SOURCE INFORMATION
- City of Charlottesville (historic properties)
- Holsinger Photography Studio: Exterior
SEE ALSO
Holsinger Image Gallery of African Americans
Holsinger's African American Portraiture List of Names