Porter, Horace
    by Julia Munro
JUEL ID/KEY: P48016

Horace Porter, a photograph by Rufus W. Holsinger taken on August 28, 1912.
Horace Porter is an employee of R. W. Holsinger, working at Holsinger's photography studio in some capacity; dates of employment and specific duties not yet verified. Likely he was assisting in setting up the studio, cameras, developing the film, assisting with the sitters, and operating the camera himself (although Holsinger, as owner of the studio, would be attributed as the photographer, as is typical of the time period).
The 1920 Federal Census provides the following:
The Charlottesville City Directory, 1914-15 states the following about a Horace Porter (likely the same Horace Porter photographed): "Porter, Horace, porter h[ome] Hartman's Mill rd. near Ridge [St.] extended" (p.152). Also listed as living at the same location is Harrison Porter (relation not yet known).
Horace Porter was married to Miss Viola Green (P48613) (also photographed by Holsinger). J. F. Bell Funeral Home records provide details of his family. Horace Henry was born September 23, 1893 to parents John Porter and Sarah Lewis; he died January 14, 1985 at 812 Rose Hill Drive, Charlottesville. He married Viola Green, who was born May 20, 1898 in Albemarle County and died November 18, 1985.
J. F. Bell Funeral Home Records indicate Horace and Viola had a son, Robert Porter, born June 3, 1927. Robert died October 13, 1982, and is buried at Oakwood Cemetery.
The 1940 Charlottesville Census also notes the following about a Horace J. Porter: "b. 1892, age 48, ward 4 Charlottesville."
The African-American Cemeteries in Albemarle and Amherst Counties states that Horace H. Porter was buried in Lincoln Cemetery (1893-1985), as was his wife Viola (1898-1985).
Additional information about Horace Porter will be added as it is researched.
NOTE that the name with which the portrait is labelled (or, labelled "untitled") is not necessarily the name of the sitter(s) in the portrait, but rather the name of the person who paid for the portrait when it was taken (the date and name associated with each photograph is from the business ledgers of R. W. Holsinger).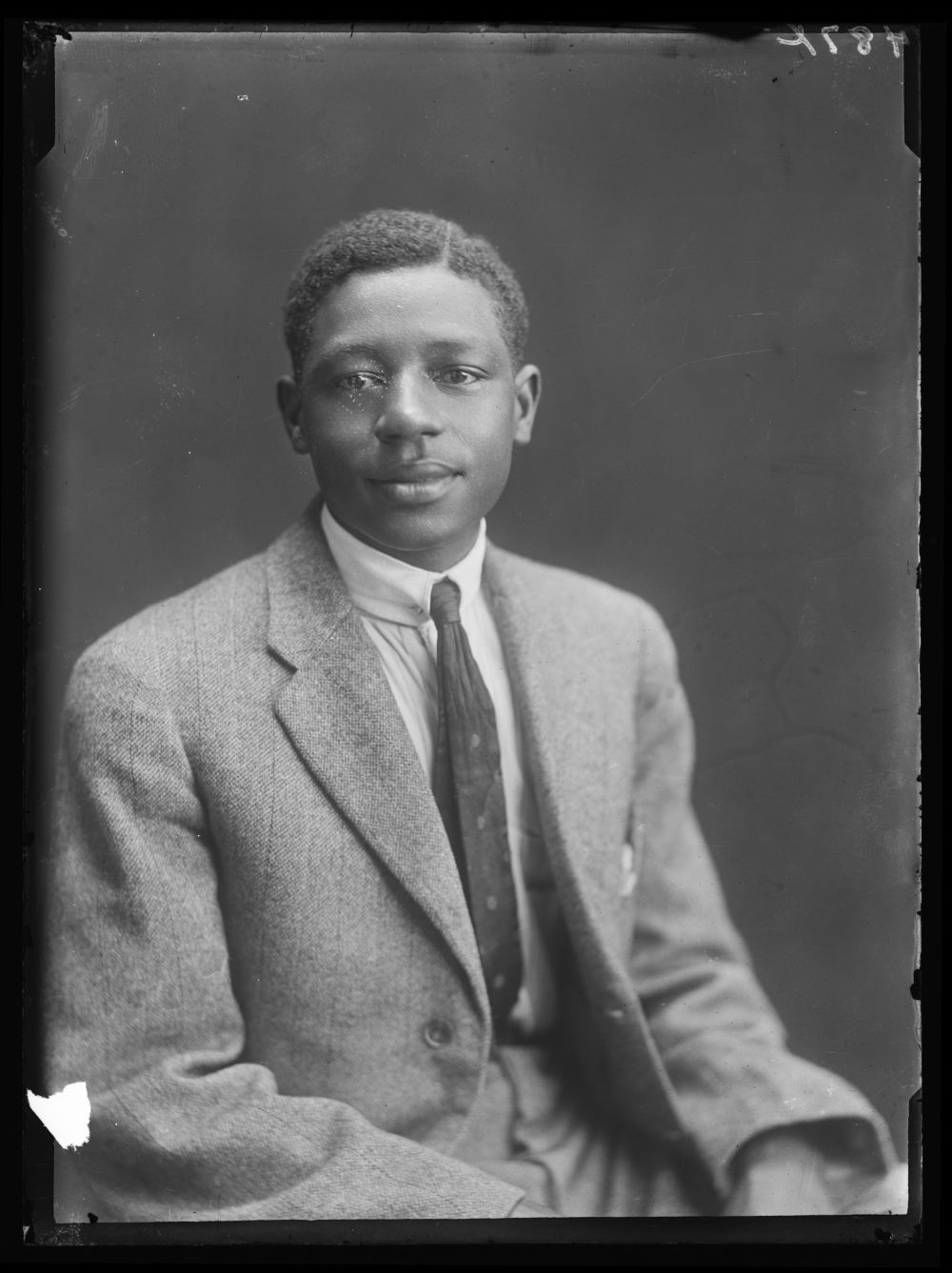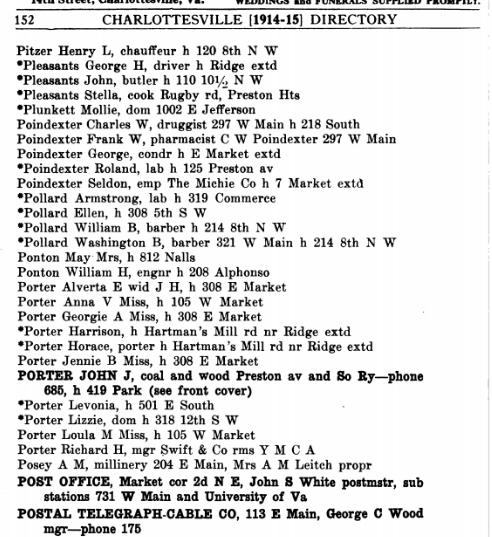 Below: Horace Porter gravestone, Lincoln Cemetery (source: African-African Cemeteries in Albemarle and Amherst Counties)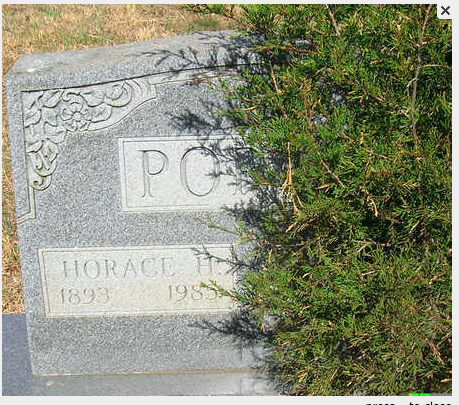 Sources
- "Horace Porter," 1912-08-28 photograph in UVA Library Catalogue (X00487A)
- Charlottesville City Directory, 1914-15 [Hathi Trust]
- Charlottesville City Census, 1940
- J. F. Bell Funeral Home Records
- Lincoln Cemetery, African-American Cemeteries of Albemarle and Amherst Counties, Prof. Lynn Rainville (2011)
SEE ALSO:
Holsinger Image Gallery of African Americans
J. F. Bell Funeral Home Records
Charlottesville City Directory, 1914-15 [Hathi Trust]
1870 & 1910 U. S. Census - Charlottesville & Esmont Communities
Return to the Holsinger Main Page or African-American Portraiture List of Names