----, FIELDING
    by J Munro
JUEL ID/KEY: P44243
Fielding, male (last name unknown), servant of Prof. Charles Bonnycastle (P43623). The Faculty Minutes and Chairman's Journals describe at great length the beating of Fielding by university students on the afternoon of Sunday, February 24, 1839; the accounts include testimony from the students involved, witnesses, Professors, and Charles Bonnycastle himself, and discuss at length the affront to Bonnycastle (and, less so, the beating of Fielding) and the disciplining of the students involved.
Although it has not yet been established when Fielding was first hired by Bonnycastle, it is known that he was part of Bonnycastle's household at the time of his death on October 31, 1840 (as recorded in his Estate Appraisement of 1841).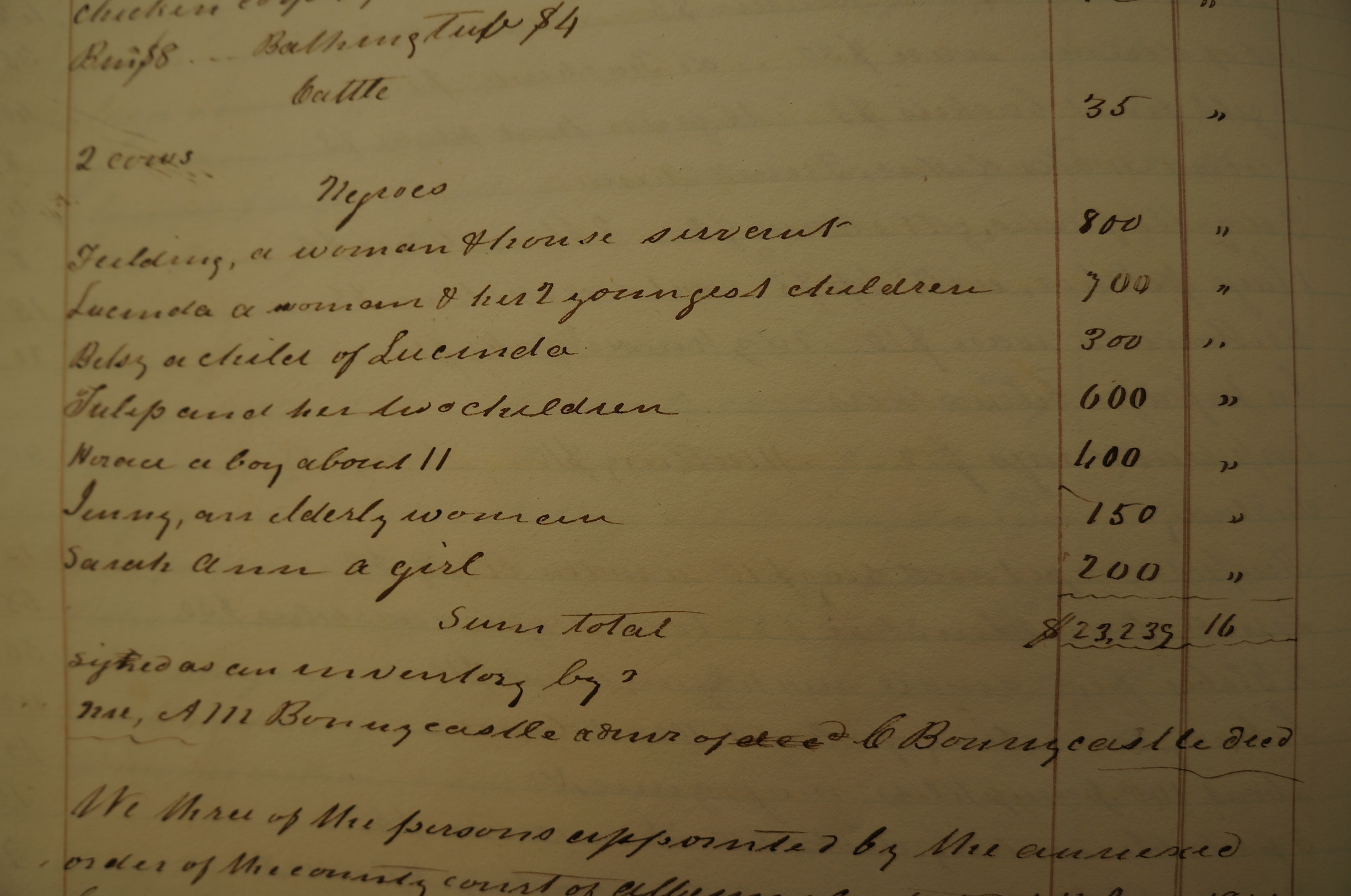 "The Chairman laid before the Faculty a written communication from Professor Bonnycastle (P43623) Charging Messrs. Franklin English (P26348) and Madison McAfee (P30407) students in connection with other persons not students, with having on sunday the 24th ult., assaulted his servant Fielding (P44243), and having inflicted on said servant a severe and inhuman beating. - that in reaching the Scene of Outrage between Wertenbaker's (P43631) and McKennie's (P44094) whither he repaired for the purpose of preventing his servant from being murdered - he was treated with great disrespect by Mr. M. McAfee- that he (prof: Bonnycastle) was seized by the collar by said McAfee - who used towards him threatening - Profane and abusive language - he charges farther that, both English and McAfee, notwithstanding his presence, and the previously severe and cruel beating which his servant had received, continued to beat him in such a manner as to endanger his life - and that whilst McAfee and others were beating the servant, he was hold by English to prevent his interference in rescuing his slave [...] The Faculty having deliberately considered the evidence in this case are unanimously of the opinion, that the alledged outrage against Mr. Bonnycastles servant ought to be left to the cognizance of the Courts.- And they are further unanimously of opinion, that under the peculiar circumstances of this case, no action can be taken by them against Messrs. English and McAfee."
(For more information, see, "Professor Bonnycastle's Slave is Beaten by Students."
PRIMARY SOURCE INFORMATION
1. References to the Individual in the JUEL Digitized Transcripts
(Links below are to JUEL's full-text digital transcripts of primary sources that refer to the individual. If no links display, this indicates that either the JUEL digitized texts have not yet been tagged with the individual's ID/Key, or, that no reference is made to the individual in any JUEL digitized texts, or, that the primary source has not yet been digitized).
- Faculty Minutes, March 2 1839, Session 15
- Chairman's Journals, February 25, 1839, Session 15
2. Library Call Numbers/Bibliographic Records
Minutes of the General Faculty, March 2 1839. Volume 5. University of Virginia Library. Call Number: RG-19/1/2.041 v.1-4, Box 1
Journals of the Chairman of the Faculty [Manuscript], 1827-1864. University of Virginia Library. Call Number: RG-19/1/2.041
Will Book, vol. 14, Albemarle County.
Return to the List of African American Individuals